Southern Comfort Cancellations Policy
What happens if I cancel my trip?
When you call for a reservation on the Southern Comfort, we will hold your credit card number to secure your spot on our boat. It's the same philosophy as when you book a room at a hotel. We don't charge your card until you have actually boarded the boat and your trip has been taken.
We do require that a 24-hour advance notice for cancellations be given by anyone who has booked a trip with us. If you are a no-show and 24-hour advanced notice was not given to us, you will be responsible for that reservation and you will be charged for the trip. If you have other specific questions or concerns about this policy, please feel free to call us at 561-585-4475.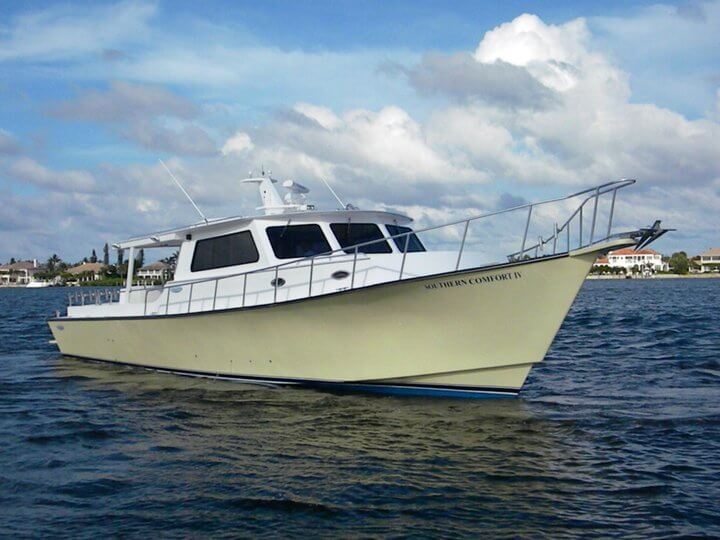 Do I need a reservation if I want to go or can I show up at the dock?
Typically, a reservation is highly recommended, however, you may call us at (561)585-4475 or show up at the docks on a moments notice and if we have room available, we would love to have you join us!
What happens if Southern Comfort Charters cancels my trip?
If we cancel any trip due to weather or any other unforeseen account, you will not be charged any fees.
What if bad weather occurs while I'm on the boat?
We have plenty of overhang as well as an inside seating area that will allow you to get out of the elements and stay warm and dry.